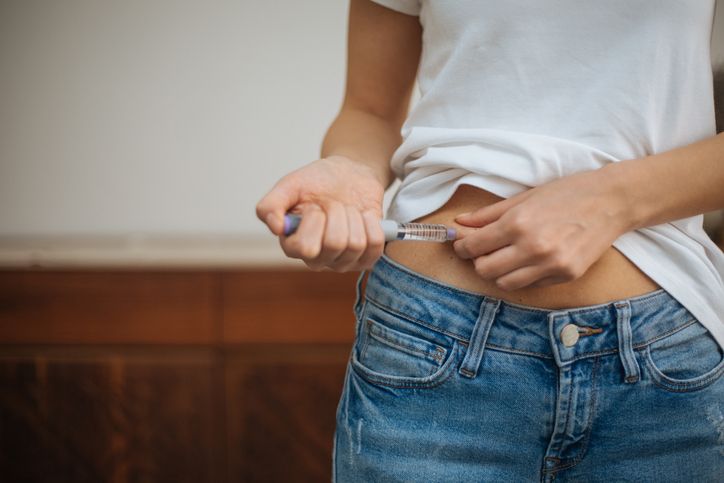 If you have certain health conditions that make it difficult for you to maintain a healthy weight, your doctor may suggest that you take Saxenda.
Adults with excess weight (BMI 27) who also have weight-related medical problems or obesity (BMI 30) are candidates for the injectable prescription medication Saxenda injection 3 mg. Children aged 12 to 17 years old with a body weight above 132 pounds (60 kg) and obesity are also candidates for treatment with this medication. Not to be confused with it being a diabetes medication, taking Saxenda helps in weight loss as well as keeping the weight at a good scale without treating diabetes.
Saxenda decreases the amount of food you feel hungry for while also making you feel fuller after meals. It makes it easier to consume less calories, which is a factor that contributes to weight loss over the long term. You will incorporate Saxenda into a comprehensive strategy for long-term weight management. This should involve an increase in physical activity as well as a reduction in calorie intake. Your doctor will be able to assist you in developing a strategy that is tailored to your specific needs.
However, those Saxenda works well in terms of reduction of weight, there are some side effects of Saxenda that we should know off. There have been reports of the following Saxenda adverse effects that are mild:
1. Itchiness and rash on the injection site 2. Uneasiness on the stomach area 3. Fever 4. Nausea 5. Headache
Saxenda has the potential to cause serious adverse effects; however, these reactions are uncommon. If you are experiencing severe adverse reactions to Saxenda, you should contact your healthcare provider as soon as possible. However, you should call any emergency number listed for your area if you believe you are experiencing a medical emergency.
There have been reports of the following serious adverse effects associated with Saxenda:
1. Low blood sugar level 2. Allergic reaction 3. Acute pancreatitis 4. Kidney problems 5. Thyroid cancer
How much does Saxenda cost? It is depending on the user itself as it varies between people (some may include insurance, and some may not). Nonetheless, there are no mentions of any Saxenda coupon, but the manufacturer does provide a cost saving card along with any purchase of Saxenda.
Usually injected into your belly or upper arm, Saxenda treatment is as strict as other weight loss medication. To start Saxenda, one should consult a professional doctor as the strength varies according to the receiver's body condition. Dosages increase weeks after starting Saxenda, and the next one that should be taken is the day after the dosage intake (meaning that if a person took a dose today, the next dose would be tomorrow). If there is any missing dose, the patient can continue using the prescribed dosages as per usual, but it is not recommended to take up more Saxenda dosage to make up for the missed dose.