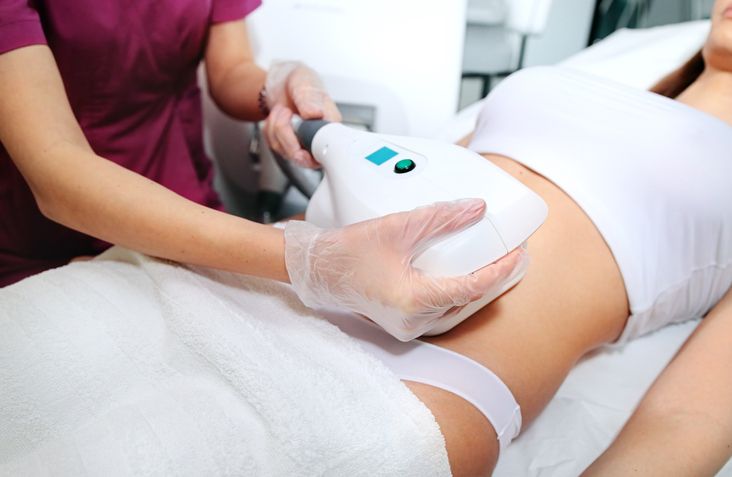 The CoolShaping Fat Freezing therapy could be the key to your successful weight loss! Lose weight with the most recent medical-grade technology was developed by Harvard Medical School and uses the cutting-edge chilling cryolipolysis technology to help people shed unwanted pounds. The undesirable fat cells that have been collected in your body can be frozen with this technology, which shoots chilling energy at a freezing temperature ranging from -10ºC to -15ºC. Due to the fact that fat cells cannot withstand exposure to cold temperatures, the fat cells that are frozen will be destroyed and the wasted bits will be removed naturally via metabolism, helping you lose weight and get the body of your dreams!
In addition, if you are looking for a treatment that helps remove fat in particular parts of the body, our CoolShaping Fat Freezing treatment might be able to help you address the concerns that you are having. It is common knowledge that combining a healthy diet with regular physical activity will assist in total weight loss. Having said that, we are also aware that some bothersome fat cells are still stubborn in specific body areas; hence, this therapy can cool blast the fat away from you! You only need to discuss your goals with our experienced aesthetician, and you'll be well on your way to achieving a more toned body in no time.
If you are not used to the routine of following a diet plan, you face the possibility of injuring your body as a result of the high - intensity dieting and detrimental post-effects, such as a turnaround to gaining weight following dietary changes, which can end up causing you to gain weight. If you are not used to the routine of following a diet plan, you are at risk of injuring your body as a result of the strenuous dieting. Why not go for a method of weight loss that won't cause you any harm and doesn't require any invasive treatments to achieve the desired results? We do not engage in any invasive techniques in the process of providing care for our patients since we believe that our treatments should be effective while also providing a high level of comfort. This suggests that there is no requirement at all for any kind of surgical treatment, injections, or even medications!
Additionally, the processes are simple to carry out! Just visit our clinic for a detailed consultation with one of our professional aestheticians once you have completed the steps required to register online and have received your confirmation email. We will be able to identify the conditions of your body via thorough body analysis based on the information that you have provided, including your concerns over your body weight. Using the information that was gathered, a treatment strategy that is specifically geared toward meeting your requirements will be established.
Our aesthetician will give a clear explanation of the method and the process that underlies the cryolipolysis procedure in order to ensure that you have a clear knowledge of the cryolipolysis therapy that will be performed on you. After that, the therapist will sanitise the treatment area, and then they will go on to turn on the cryolipolysis equipment. Afterwards, the patient will lie back and relax. The low temperature may cause you to feel uneasy at times, but other than that, you won't have any other issues with it at all!
People who are looking for a technique of losing weight that is not only successful but also non-invasive and want to achieve their body weight goals without submitting themselves to any kind of diet plan, are the ideal candidates for this program. Don't worry about loose skin too! With CoolShaping fat freezing, you can also avoid any sagging skin as the subcutaneous fat layers will gradually decrease in a few months, which will provide adequate time for the skin to acclimatise and continue to maintain its firmness.