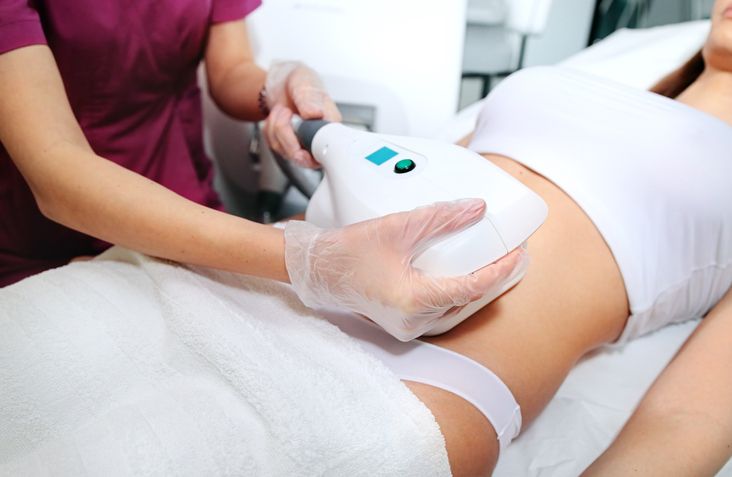 With our non-invasive and risk-free treatment, CoolShaping Fat Freezing therapy, you won't have to worry about eating pills that come with the possibility of troubling side effects. Instead, you may plan your weight management intelligently.
It is natural to be concerned about the potential for the listed adverse effects of weight loss pills and tablets to do more harm than good. However, we are firm believers that it is imperative to treat one's body with the utmost care and love in order to mould one's body into a better and healthier version of itself. Why not reward yourself with a method of weight loss that is superior, safer, and more comfortable all at the same time?
It is in our best interest to steer clear of any weight loss pills that might put our bodies in jeopardy in any way, as this would be the most prudent course of action for us to do. It is true that some patients taking any medication do not experience any negative side effects from doing so; however, it is important to keep in mind that different bodies react differently to changes, including weight loss, because we are each uniquely designed to meet our own individual requirements! The most efficient method for doing this is to get rid of the fat cells for good, and CoolShaping is more than capable of supporting you in accomplishing this objective.
The Harvard Medical School is responsible for the development of this medica-grade technology, which employs the cutting-edge cryolipolysis technology for cooling. The undesirable fat cells that have been collected in your body can be frozen with this technology, which shoots chilling energy at a freezing temperature ranging from -10ºC to -15ºC. Due to the fact that fat cells cannot withstand exposure to cold temperatures, this technology takes advantage of freezing the fat cells and completely destroying them, turning them into waste and will be drained naturally by metabolism, helping you get your dream figure!
To add, if you are looking for a treatment that helps remove fat in particular parts of the body, our CoolShaping Fat Freezing treatment might be able to help you address the concerns that you are having. We are aware that dietary changes, increased physical activity, and the use of weight loss drugs all contribute to a reduction in overall body weight. Having said that, we are also aware that some difficult fat cells are still alive in specific body areas; hence, this therapy can entirely eradicate any annoying and persistent fat layers away with under freezing temperature! You only need to discuss your goals with our experienced aesthetician, and you'll be well on your way to achieving a more toned body in no time.
This treatment is not only risk-free and easy to implement, but it is also simple to comprehend and straightforward in its delivery. The first step is to complete the registration procedure online, and then the next step is to pay a visit to our clinic and speak with one of our seasoned aestheticians. After that, our seasoned aesthetician will take the stage and perform a full and intensive full body analysis in order to identify any issues that may be causing concern or simply to gain a better understanding of your body in order to devise a version of the treatment that is individualised specifically for you!
After that, our aesthetician will explain to you every little detail about your body in order to assist you in gaining a deeper understanding about your own body issues and to assist in explaining the entire process of the treatment. You may also point out your own body issues for a targeted fat removal process to the therapist, who will then prepare the treatment region by, for example, sanitising it. This will allow for more targeted fat removal. When all of the preparations have been finished, the equipment will be turned on, and you might feel a tiny cooling sensation owing to the low temperature. However, you should not be concerned because there will not be any other discomfort that you will experience along the route.
People who are looking for a healthier way to reduce weight and are concerned about any major side effects that may interfere with their health are ideal candidates for the CoolShaping Fat Freezing procedure.