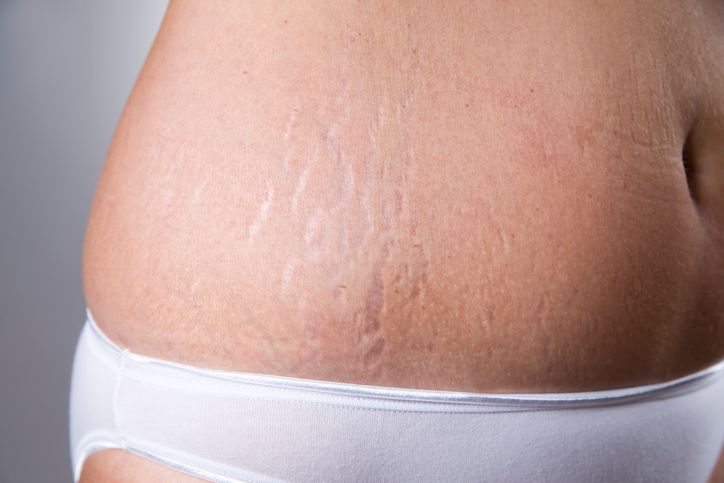 Stretch marks, or marks caused by fast stretching or shrinking of the skin, often appear as strips of lines going across the skin.
Stretch marks are extremely prevalent, with up to 90% of individuals experiencing them. They are most common before, during and well after pregnancy, or after similar abrupt or rapid weight loss. Adolescents who are capable of growing, for instance, may develop stretch marks.
These scars can develop almost everywhere, however, they are most commonly found on your:
· forearms · legs · bottom · chest · abdomen
When you press your fingertips against them, you may feel a little roughness or imprint on the skin. They may also be uncomfortable or unpleasant.
Stretch marks do not damage your well-being. Stretch marks, like other wounds, can indeed be lifelong, however, they can also develop and dissolve as time goes by. Stretch marks during pregnancy, for example, usually vanish 6 months following childbirth.