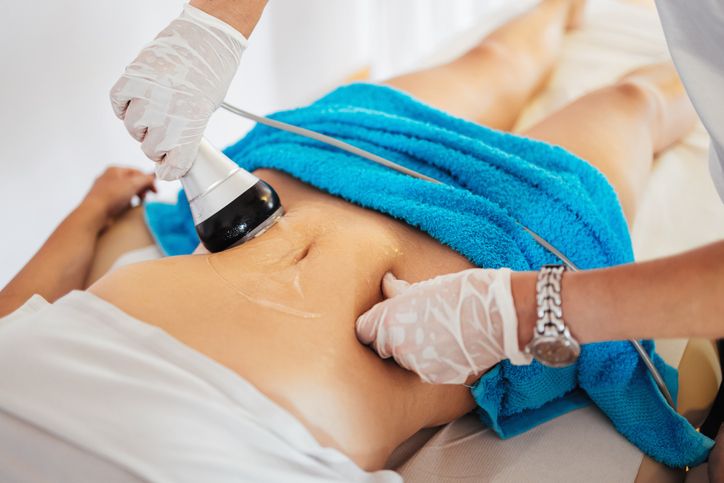 Put all of your worries and concerns about losing weight to the side and give our S6 Body Sculpting Treatment a shot right away. When we are not used to the routine of working with needles, the idea of injecting ourselves daily or weekly with a needle causes us to feel uneasy. This is especially true when we are not acclimated to the habit of working with needles. Because of this, we have designed our services to put the comfort and satisfaction of our patients ahead of any other considerations, which is why the S6 Body Sculpting treatment does not involve any kind of surgery, injections, or medications of any kind. Because of this, we believe that losing weight can be done in a way that is both comfortable and safe to use.
We are familiar with the challenges that come with attempting to reduce one's body mass, since there are a variety of problems that can prevent someone from doing so even after they have tried a number of different approaches to weight loss. You can get it done in only a few sessions with the S6 Body Sculpting treatment, and the results are quick and can be noticed just a few months after the first one! It is astonishing how quickly the process of reducing fat can be completed, and because it is completely risk-free and does not include any sort of intrusive procedure, you won't have to worry about any kind of downtime because there are no wounds to heal at all! This treatment is ideal for individuals who are looking for an alternative to losing weight that is both quick and risk-free, particularly those who have their days crammed full of activities. Almost soon after receiving an S6 treatment, you will also be able to return to your regularly scheduled activities.
How does it work? The S6 Body Sculpting procedure, on the other hand, makes use of a high-performance laser technology to cut through to the deeper fat layers that lie beneath your skin. It was necessary to break down the fat layers of the body in order to reduce the amount of weight carried by the body before any portion of the body could become more toned. However, there is no need to be concerned about the laser! Our laser energy is completely safe and will in no way interfere with your health or the physical body in any way, shape, or form. The laser is not the kind of harmful laser that we typically hear about that will leave scars or cuts on you. The high-performance laser technology is utilised to target stubborn fat in specific regions, destroying it into waste particles that are then eliminated by the lymphatic system as a by-product of the metabolism.
The S6 Body Sculpting treatment not only helps you in reducing your body fat and assists you in losing weight, but it also provides a number of other benefits that go beyond what you could possibly imagine. This treatment will not only give you a curvaceous shape, but it will also speed up your metabolism! You did indeed hear it correctly! Once the fatty layers have been broken down, it will improve lymphatic drainage and will also promote metabolism! In addition to that, because the bio-laser technology dissolves fat, it will also encourage the synthesis of collagen, which is a plus. After fat reduction, this enhanced collagen will assist firm and tighten the skin, and it will also help the skin preserve its original shape, which means there won't be any sagging or loose skin at all!
After only ten treatments, you will reach your full potential with the effects of the treatment! Our body sculpting treatment can be broken down into a few easy steps. First, you will have a complimentary consultation with one of our highly trained aesthetic therapists. During this consultation, you will undergo a full body analysis that will take into account your body type, health backgrounds, and lifestyle routines. From there, we are able to develop a treatment that is suited to your specific needs based on the data that we have collected in order to provide you with a weight reduction therapy that is both effective and pleasant!
After the therapist has completed their explanation of the treatment's methodologies and procedures, the therapist will next begin the treatment. Our aesthetic therapist will position the bio-laser technology equipment above the targeted fat reduction area in order to allow the high-performance bio-laser energy to seep into the skin and reach the underlying adipose layer or fat layer. This will result in the reduction of fat in the targeted area. Following that, the laser technology will initiate fatty acid catabolism from within the fat cells, at which point the fat will be rapidly dissolved. Pneumatic technology will be utilised to speed up the lymphatic drainage, and a basic massage will be performed on the treatment region to assist in the process. This will speed up the removal of fat via lipid metabolism at the same time, which will speed up the process of fat reduction.