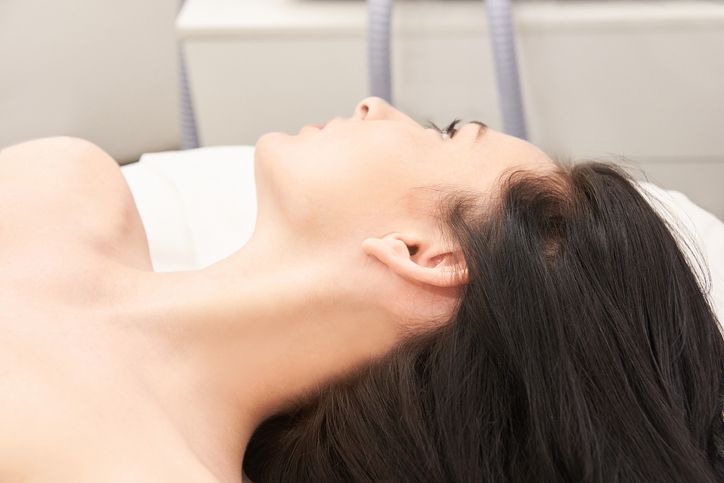 CO2 facial lasers, which have been in circulation since the early 1960s, are thought to be both harmless and reliable.
A full-face CO2 laser resurfacing treatment, like most surgeries, does pose certain risks. Having the therapy conducted by a professional, board-certified physician or dermatologist can reduce your risk of problems greatly. Skin discolouration and swollen skin which seems sensitive, akin to a light sunburn, irritation, drying and peeling of the skin and sun sensitivity are common adverse effects of a full-face CO2 laser resurfacing therapy.
Stronger, and more extensive CO2 facial laser resurfacing might result in your complexion appearing and feeling like it's been sunburned severely. The skin may leak and blister as well. Other serious consequences of a full-face CO2 laser resurfacing procedure usually include:
- During the process of healing, milia, which are little white pimples or cysts, can form in the treated areas. These can be eliminated by a specialist in the clinic by pilfering the surface of the skin with a scalpel and pushing the cyst substance out of the epidermis. - Acne outbreaks are possible following a full-face CO2 laser resurfacing. therapy This may disappear by itself or can be addressed with standard acne treatments. - In the areas treated with CO2 facial laser, hyperpigmentation and, less frequently, hypopigmentation may occur. On average, hyperpigmented regions can be addressed using whitening cream to help the pigmentation fade. Treatment for hypopigmentation is more complicated - Herpes simplex cold sore recurrence is possible, especially after CO2 facial laser resurfacing all around the mouth. This may be avoided by administering an antiviral medicine before the procedure and maintaining it for approximately seven to ten days afterwards. - Bacterial infestations can be avoided by taking antibiotics before the operation and maintaining a steady course of them for seven to ten days afterwards.