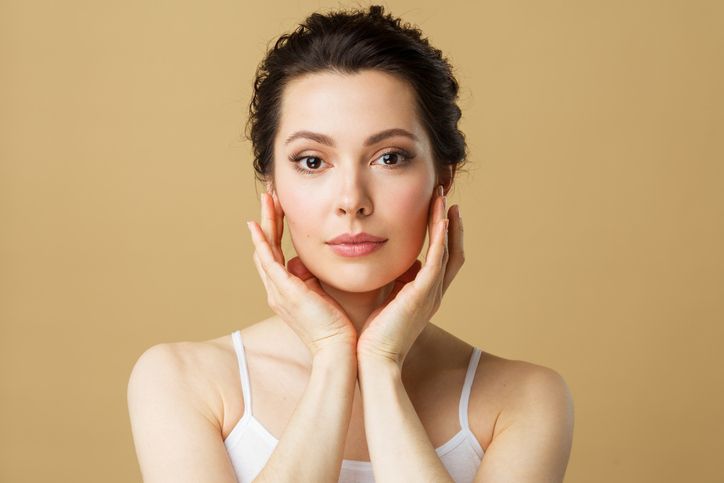 The Fraxel Dual-beam is the most recent iteration of Fraxel lasers. It extends beyond the basic Fraxel Re:store treatment process and bridges the gap between the two. It integrates the effects of destructive lasers with the softer advantages of non-ablative lasers. It employs two distinct light waves: one for surface colouring and another for deeper penetration to act on wrinkles and fine lines.
One frequency used in this light-based laser treatment is the 1550 nm Erbium, which is quicker and less productive than previous generations. This wavelength is widely used to treat acne scars, surgery scarring, the appearance of wrinkles, pore diameter, and textural improvements.
The next energy in this Fraxel laser treatment is a Thulium 1927nm - a superficial pulse that is effective at accurately eliminating pigmentation areas while causing less damage to the adjacent tissue. This frequency is often used to treat hyperpigmentation (especially sun exposure), brown patches, and even certain instances of melasma.
This type of Fraxel laser treatment, an additional non-ablative technology, provides a mild technique for skin renewal. While Re: pair is good at tackling a variety of skin conditions, the Fraxel Dual laser is intended to focus on and minimise wrinkles, scars, and hyperpigmentation. This type of therapy is also increasingly prevalent in younger people.
Fraxel Dual is used to treat:
- Ageing or sun spots - Scars from acne - Wrinkles and fine lines - Photo-ageing - The general lacklustre appearance and rough texture of the face
Benefits of Fraxel Dual laser:
- Skin colour and textural improvement - Profound lines and creases have been reduced. - Age marks can be reduced or eliminated. - Acne scarring and surgery scars have decreased in appearance.
In comparison to Re: store, the Dual's operational characteristics provide more adequate care for more severe skin conditions. This type of Fraxel laser has the following benefits over Re: store:
- Fewer procedures are required thanks to an enhanced Erbium 1550 nm laser. - The beam's cooling approach makes the process more pleasant by limiting any scorching or pain. - More exact therapy - Stronger treatment to boost collagen synthesis
Inflammation and redness of the skin are common in the initial 2-3 days after recuperation well before the skin turns brown as if scorched. There is no sign of bleeding, oozing, or need for specific wound management. You simply need to stay out of the sun as the skin recovers. Skin peeling may occur for 2-3 days when the repaired regions are replenished by the fresh, softer epidermis with healthy skin cells.
In most cases, downtime lasts 3-7 days and yields excellent outcomes.