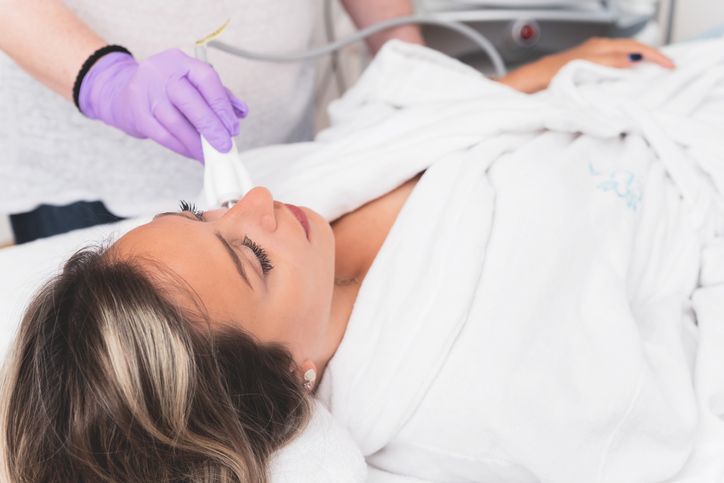 First, our therapist will conduct an in-depth skin analysis for customers. This is done to gauge the clients skin's hydration level, pore size, degree of sagging and a couple of other factors. This analysis helps to identify which specific areas to be treated.
Next step is crucial. Before the HIFU treatment begins, the therapist will do a facial cleanse to perform a patch test. This is important because if the client is having an adverse reaction, the treatment can be stopped. The therapist will pay close attention to the customer's skin. This process also helps the therapist to gauge how much effort is needed for that treatment session.
Lastly, through the ultrasound imaging, our therapist can adjust the wavelengths of ultrasound. This can look different for everyone. Once the therapist finds a sweet spot, the treatment then goes on, with periodic check-ins with the client.
Do note that you may need to have additional HIFU treatments. You can restart the treatments once the natural ageing process takes over.