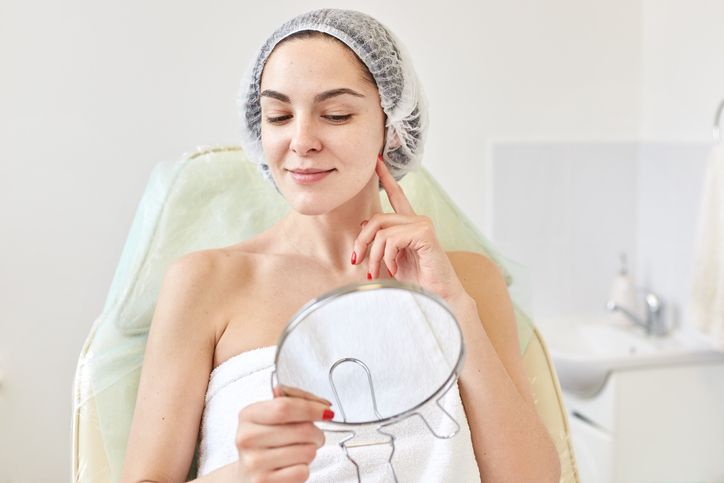 Every clinic has their own standard operating procedure, however, the process of a HIFU treatment is pretty standard.
We start off with an in-depth skin analysis. This is done by our trained therapists to better understand important aspects of the client's overall health and skin condition. Therapists need to know the client's skin hydration level, pore size, degree of sagging and other factors prior to coming up with the treatment plan.
Next, before the treatment begins, our therapist will have to perform a patch test. This is done for a couple of reasons. Mainly, it is done to see if the client is reacting well to the HIFU waves deployed by the HIFU machines. This patch test is also done for the therapist to gauge the amount of effort needed to complete the treatment and ultimately to better understand the client's comfort levels.
Thanks to the ultrasound imaging, the therapist can adjust the wavelengths of ultrasound. How great is HIFU technology!