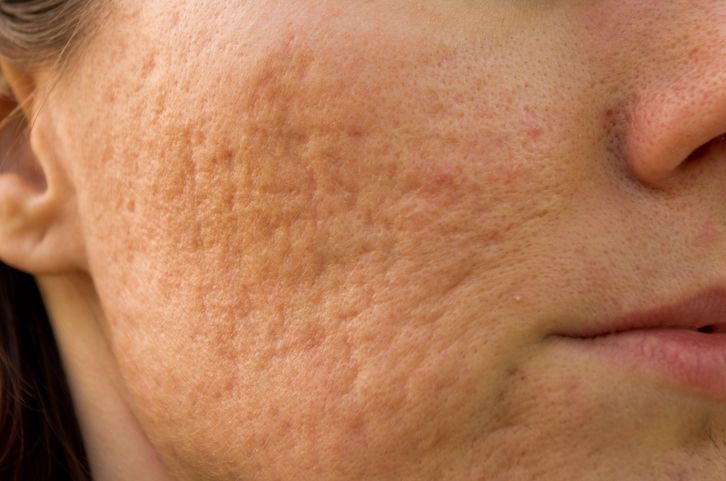 Acne scars develop as a consequence of the aggravation of acne lesions. The pimple pore develops, and the pore membrane begins to collapse. Some breakout lesions are tiny, with superficial scars that resolve fast. Pimple fluids can also leak onto adjacent tissue, causing deeper scarring. The natural skin reaction is to develop more collagen fibres to mend the scarring.
Acne scarring is classified into two types: scarring that occurs when skin tissue is lost, culminating in a depression on the top layer of the epidermis, and scarring that develops when skin tissues are elevated on the skin's surface.
In reality, this form of acne scarring indicates that the skin is performing its task – possibly quite too effectively. The skin produces collagen to aid in the healing of the injury — the acne — but when it produces an excessive amount of collagen, elevated scarring appears.
Remember that the mere fact someone experiences acne does not guarantee that one will develop scars. But if you have them (as one out of every five individuals with pimples will suffer from scars), don't worry: not all acne scarring remains permanent!
There are acne scar treatment and acne scar treatment clinic options available. Some procedures almost completely eliminate the scarring, while others assist the epidermis in healing spontaneously by employing its natural collagen.
Before we go into the many methods of acne scar therapy, let's have a look at the various types of acne scars.